While the pandemic may keep us from gathering again this year, it cannot prevent us from moving ahead with virtual events.
5K Virtual Run Details:
Run/walk any 5K route, anytime between May 1 and May 15
Submit a screenshot/photo from your phone/watch to enter your time for consideration of medals and team awards
Entry fee = $35 and includes t-shirt, shipping and handling fees.
Team challenge, minimum of 4 participants
Sponsorships are available again at $300 and include company logo on the shirt and mention on SVC Foundation website
Please, please, please sign up here to participate and/or sponsor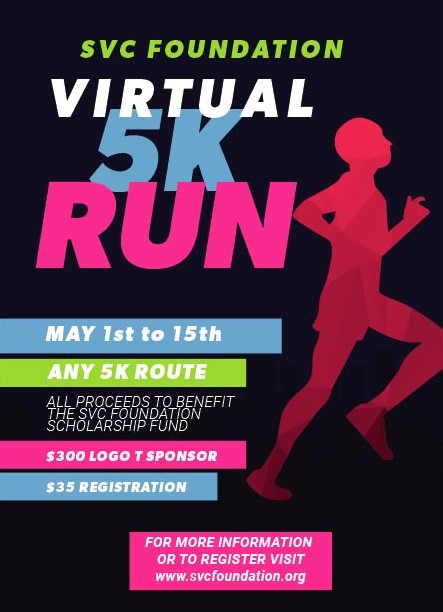 Will you help us reach over 100 participants? This could be our biggest turnout yet and you don't have to go at 6am! Set up a challenge in your company, tell your family and friends!