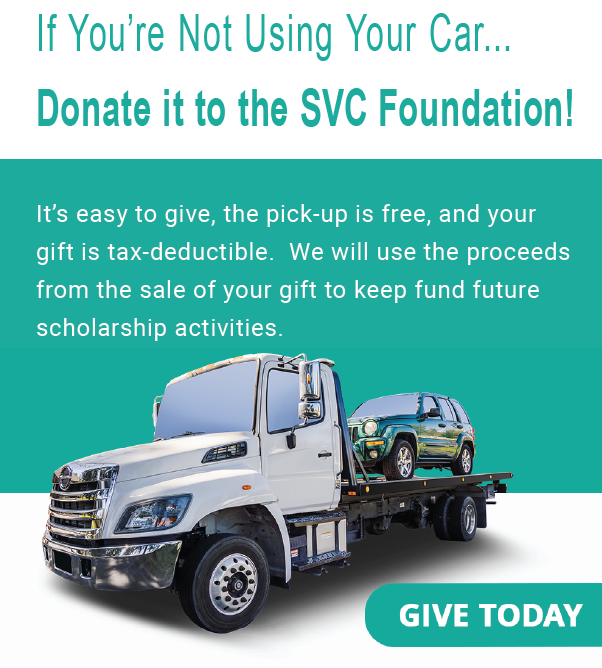 Donations can include cars, trucks, trailers, boats, RVs, motorcycles, campers, off-road vehicles, planes, heavy equipment, farm machinery, and most other motorized vehicles. Boats must be able to run and will need to have a trailer. CARS will assist us with:
Toll free call to kick off the donation
Free towing
Direct sale, auction or salvage avenues designed to optimize the donation
Notify the State for release of liability (title must be lien free)
Supplying the donation receipt and necessary tax documentation
There is a small auction fee deducted from the sale. The sale is split 70/30% between the SVC Foundation and CARS and the donor will receive donation tax receipts for their income tax filing. CARS is a great organization that has donated over 1.3 million meals to folks in need with their proceeds.
The SVC Foundation is working with CARS (Charitable Adult Rides & Services), a national not-for-profit to provide a way for people wishing to donate their vehicle (running or not) to benefit the SVC Foundation.  To make a donation in the name of the SVC Foundation, just click on the link.