In 2017, the J.A. Woollam Company endowed a scholarship through the SVC Foundation to encourage young students in their path toward education in fields involving vacuum coating technologies.  Since inception, this Scholarship has been made available to 13 students and we look forward to continuing to help impact the lives of many students in the future!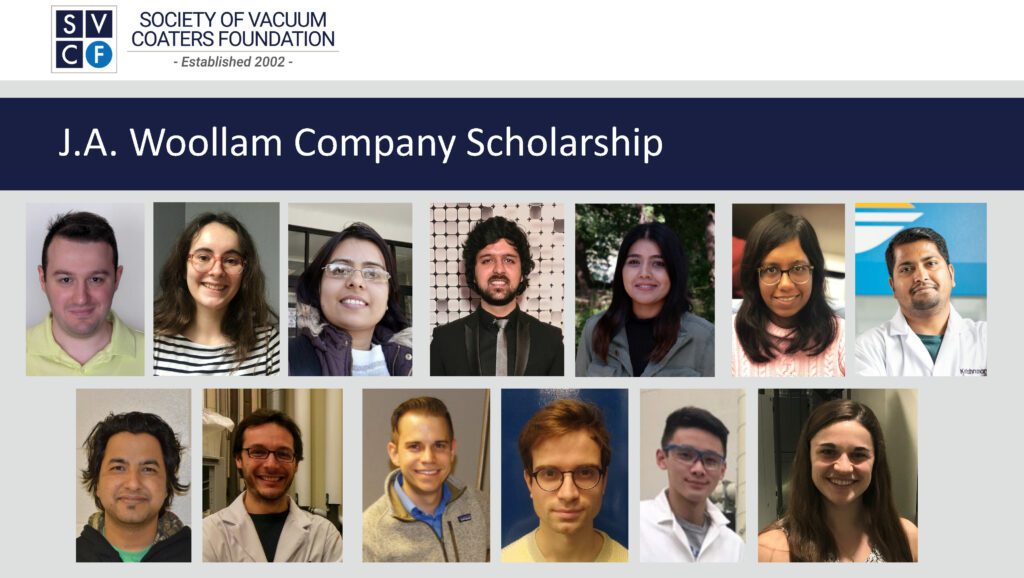 John A. Woollam is a Distinguished Professor at the University of Nebraska in Physics and Electrical Engineering. His research has focused on the study of thin films which led to his involvement in spectroscopic ellipsometry (SE). In 1987, he founded the J.A. Woollam Company to develop and enhance the state-of-the-art in SE instruments.
His dedication to science education involves funding and involvement in programs for middle-school through post-doctoral education levels. He strongly supports the SVC Foundation's goal of encouraging students to continue advanced science education and get the excellent opportunity to present their work at the SVC TechCon.